RESIDENTIAL, COMMERCIAL AND INDUSTRIAL RENTALS

Plaizier Container Service offers container rentals for all types of jobs. We service Edmonton and the surrounding areas.

Here's what we offer:

-Competitive Rates

-A choice of container sizes 15 yd, 30 yd and 40 yd.

-Reliable Services - Same day or the next day

-Days of operation - Monday to Friday

-For commercial rental credit is available

-For residential rental we accept cash or cheque.

Give us a call, we'd be happy to answer any questions you might have.

Residential Use

-All types of renovations

-Spring cleaning

-Sod or dirt

-Concrete

-Roofing

Commercial Use

-All types of renovations

-New Construction Projects

-Fences and/or decks

-Demolitions

SPECIALIZING IN DEMOLITION HAULING SERVICES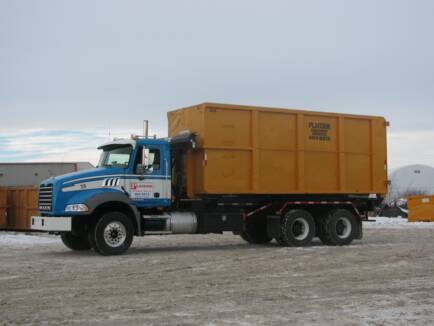 LAIZIER CONTAINER SERVICES